#WhateverWednesday: Beer
It's Wednesday and I post what I want to, so let's not mince words.
I like beer.
***DISCLAIMER***
I am also a beer snob, albeit less of one than some. I do disdain the likes of Anheuser Busch, et al, and I'll only mock you in good fun if you like it. For the most part, I regard commercial beer drinkers with what I imagine is similar in sentiment to the way adults condescend their children by professing to know what's best for them.
---
I'm fortunate in that I live in Michigan. There are more than 150 microbreweries in Michigan, and 12 of them are in my hometown. Furthermore, the backyard beer scene is amongst the most robust I've ever seen. There are several different places that you can buy your own brewing supplies or take classes on how to get started. There are plenty of beer clubs for you to share in some tastings, if you desire. There's even a huge hops farm (and several smaller ones in the area) on my drive home from work.
And though it's slightly off-topic, it's worth mentioning that Michigan has a prominent wine scene, as well (more than 100 wineries), and is also home to 16 identified distilleries (3 of those in my hometown).
My city is an oasis of booze. [and food]
The purpose of this post is simply to talk a bit about beer and highlight some of my favorites. And, I'm aiming this at beginners, so if you don't know squat about beer, we can still be friends. And if you don't even LIKE beer…don't worry. I still love you. If you've never tried a microbrew, though, try to keep an open-mind. Microbrews come in infinite combinations of flavor. Chances are, there exists a beer that even you would love.
Beer Flavors – the Rundown
There are endless possibilities with what you can add to a beer to change its flavor, but there are certain major players to consider. If you've ever found yourself in a conversation about beer and been tremendously confused, lean in and pay attention. This is for you.
Beer has four major ingredients (credit):
Barley is a seed grain that looks a lot like wheat. Its natural germination and growing process is used to produce the sugar that will feed the yeast while it spits alcohol into your beer.
Water 
Hops are flowers related to cannabis and a member of the hemp family. Hops are often responsible for whether you love or hate a beer, in my experience. The hops have acid (which can make beer bitter) and oils (which add fragrance and flavor). If you've ever had a sip of a bitter beer that smelled like grapefruit peel, what you were tasting was the hops. Love of hops/hatred of hops is pretty much the number one thing that helps me direct a person to a beer they will like. Hating hops disqualifies more than half of the beers around here. In my opinion, it's because the majority of brewers and beer snobs like me believe that hoppy beers are the imported organic free trade oily coffee beans of beer.
Hops come in many different varieties, and each has its own flavor profile.
Yeast is a single celled organism that feeds on sugars and produces carbon dioxide and alcohol as wastes. Yeast also has many different strains, and each produces different flavor.
In short, by changing the amount/variety of barley, hops, and yeast, as well as by adding other random ingredients (such as cherries, coffee, or chocolate), you can attain an endless variety of beer flavors.
Kinds of Beer
I like to classify with fewer categories if possible, but if you want an exhaustive lesson on the types of beer, you could try clicking here. I classify mine my general flavor profile as follows:
Light (Lager, White Ale, Pilsner, and the moose piss I generally refer to as 'commercial beers'): these are easy to drink a lot of and fast. They tend to be pretty low in alcohol content and rather relaxed on flavor profile.

Recommended for people who claim to love that other garbage
Not recommended for people who claim to dislike beer

Amber (Ale, Amber, Oktoberfest, Brown): These tend to be middle of the road, semi-dark beers. They can be slightly toasty, slightly sweet, slightly hoppy depending on what you choose.

Recommended for people who like beer with flavor, but don't want something overpowering or too strong, or new beer drinkers who are feeling more adventurous than the Light category. Also great for drinking in the autumn.
Not recommended for people who are past this point in the adventure, as they can often seem too weak or boring for exploratory beer connoisseurs.

Wheat (Blonde, Wheat, Belgian, Saison, Weisse): This is a broad category, but generally I throw anything in here that has more flavor than the lighter beers without the toasty or hoppy notes of other categories. This is basically the level-up of the Light category.

Recommended for honestly, just about everyone, especially during the summer months. These have great flavor, don't tend to be too boozey, and are easy to drink a few without falling off your chair.
Not recommended for…I think this one is pretty safe for all levels of beer snob.

Dark (Stout, Porter, Dark, Brown): this is one of my favorite categories. Dark beers tend to have toasty, sometimes slightly bitter flavors, and often have underlying flavors of coffee or chocolate. They do tend to be on the heavier alcohol side and have full-bodied flavor.

Recommended for beer drinkers ready to graduate to Snob, coffee drinkers who also like beer, drinking in the winter time.
Not recommended for newbies, unless they're the extra-courageous kind.

Pale/IPA (this is its own category, and it's vast): this is the hoppiest of beers. IPA stands for "India Pale Ale," and were so named because the hops were added to ales as a preservative for long journeys, to keep bacteria from spoiling the beer. Due to the hops, Pales and IPAs tend to be fragrant, floral, citrus types with notes of bitterness.

Recommended for true beer snobs
Not recommended at all for new beer drinkers. This is the surest way to turn off a new adventurer. The strong flavor and extra bitterness will coat their mouths. They won't be able to remove the taste and hate you forever.

Spice (Hefeweizen, Holiday, Pumpkin, Ale 'brewed with spices'): these can get to be pretty strange, but generally they're pretty powerful. Common spices are citrus peel, ginger, coriander, lemongrass, juniper, saffron, cinnamon…You usually shouldn't drink more than one, and that only in sips. They're interesting, but pretty much monopolize all of your taste buds.

Recommended for people who love to try new things, people who love tea.
Not recommended for drinking with dinner, anyone who wants 'a good, solid beer.'

Sour (also its own category): these can be hard to find, as they aren't widely enjoyed. Just how it sounds, this beer has a sour flavor caused by special bacteria added during brewing.

Recommended for people with courage or who enjoy sour foods
Not recommended for new adventurers

Fruit: Beer brewed with fruit (such as cherries or raspberries) to give it a refreshing fruity flavor.

Recommended for people who don't like beer or people who like fruity cocktails, drinking in the summer.
Not recommended for people who think fruity drinks are for little girls.

"Old" (English Ale, traditional Belgian ales, German beers): I call this one 'old' because these are typically beers that have stuck to traditional flavors and methods, preferring the classic, timeless ales rather than "gettin' all fancy with it." They tend to have smooth, easily drinkable flavors and not too much booze. These are comparable to something between an Amber and a Dark, but without being so offensive.

Recommended for just about anybody. Some I like, and some I don't, but I definitely recommend trying them for yourself.
Not recommended for people who already know they don't like this.
Important Note: If 'Imperial' ever appears in the name of your beer, be ready for amazing things. The amount of hops and/or barley may be doubled, tripled, or even quadrupled in some cases, which increases the power and complexity of flavor and also greatly increases the alcohol content. These can sometimes be between 8-16% alcohol, so go easy on them.
They're delicious, though, so be brave.
Now remember, once you get through all the categories and try all of the things, keep in mind that brewers like to have fun with their recipes and try new ones all the time. I've seen beer brewed with barleywine, smoked hops, chips and salsa, blueberries, mole (that's moh-lay, not the animal mole), jalapeno peppers, spruce tips (I don't recommend this one…it tastes like licking the dusty innards of an incense cabinet), and licorice, among so many other things.
Also, if you find a brewery you are particularly fond of, you can go to the actual brewery and try whatever's on tap. That's where you'll find the experimental casks and get to try new things. There are also often specialty stores where you can "Pick-a-Six," meaning you can grab an empty 6-pack box and choose 6 different kinds. Occasionally, I like to pick six new ones and just try them out.
You can also check out the different kinds of glasses from which you can drink them.
In case you are curious, I will share some of my favorites.
Top Five Favorite Breweries
1 – Short's Brewing Company, Bellaire, MI
Short's produces solid beers in every category, boasting more than 200 different brews. Since they're local (for me), it's pretty easy to find them on tap almost anywhere, as well as on the shelves of most grocery stores. A lot of restaurants have at least 3-4 of their brews on the menu. I have yet to try a beer of theirs that I didn't like. Better yet, I have yet to try a beer of theirs that I didn't think was special. They have better, more unique beers in every category than most of their competitors. I am never sad to see a Short's.
Must try: Soft Parade, Huma Lupa Licious, Peachy Pom Pom (a sour beer! YES!), Good Humans
2 – Founders Brewing Company, Grand Rapids, MI
Founders is my heart's favorite, though I think Short's bests them in terms of quality. I went to college at Grand Valley State University, only several miles from the brewery. Mondays are half off pint night. I learned a lot about beer while I lived there. I'm still thrilled to see a new Founders brew. Again, it's incredibly rare for me to try a brew of theirs I don't like in most categories.
Must try: Devil Dancer, Dirty Bastard, Cerise, Oatmeal Stout, Imperial Stout
3 – Victory Brewing Company, Downington, PA
I discovered this one as I explored the beers of Pittsburgh, PA. My brother and I had just discovered we shared an interest in beer, and we haven't always been the best of friends. So I grabbed a six pack of almost all Victory beers and we tried them all out. We had a fantastic conversation about life and philosophical things, but also about how amazing these beers were. Another brewery that puts out almost nothing but solid taste I'm never sad to see.
Must try: Storm King, Dirt Wolf, Golden Monkey
4 – Rogue Ales, Newport, OR
This one gets the list because of the variety they offer. They put up solid options in all the major categories, as well as offering some oddballs that you just kind of have to try. It's not rare for me to pick up something new with a Rogue label when I'm searching for an experimental pick-a-six. Similar excursions have turned up Voodoo Donut, Hazelnut Nectar, and Yellow Snow IPA.
Must try: Hazelnut Nectar, Dead Guy, Double Chocolate Stout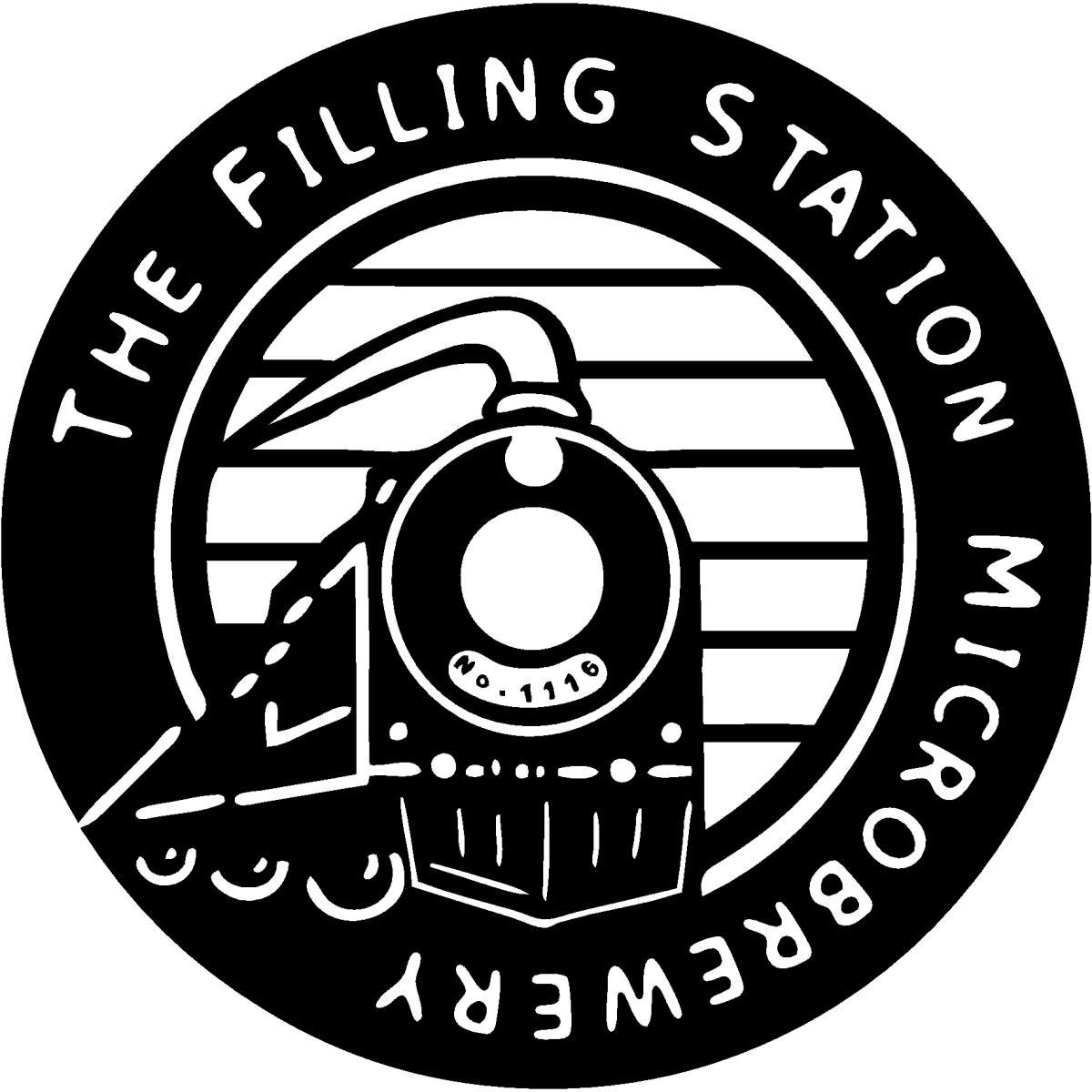 5 – The Filling Station, Traverse City, MI
Sorry, out-of-towners…this one is only local. The Filling Station doesn't bottle and sell…yet. They're only a couple of years old. They're so good, though, that I simply must put them on the list. The Filling Station has around 15 taps at any given time, covering pretty much the entire spectrum of beer categories. They also have amazing flatbread pizzas that pair wonderfully with beer. The taps rotate constantly, so you'll almost never see the same beer menu twice, but everyone I've ever taken to this place has said the same thing: "I love every single beer I've tried."
Must try: impossible to pinpoint because they change so frequently, but my favorite might have been the beer that was made in whiskey casks. It was about 14% and tasted like the child of beer and whiskey.
Top Ten Favorite Beers
10 – Grapefruit IPA (Perrin Brewery, Comstock Park, MI)
9 – Devil Dancer Triple IPA (Founders Brewing Co., Grand Rapids, MI)
8 – Soft Parade (Fruit)(Short's Brewing Co., Bellaire MI)
7 – Blood Orange Honey Wheat (Cheboygan Brewing Co., Cheboygan, MI)
6 – Cerise (Fruit)(Founders Brewing Co., Grand Rapids, MI)
5 – Iron Horse IPA (Mountain Town Brewing Co., Mt. Pleasant, MI)
4 – Dragon's Milk Bourbon Barrel Stout (New Holland Brewing Co., Holland, MI)
3 – Mars, The Bringer of War double IPA (Bell's, Kalamazoo, MI
2 – Huma Lupa Licious IPA (Short's Brewing Co., Bellaire, MI)
1 – Storm King Imperial Stout (Victory Brewing Co., Downington, PA)
This was a particularly fun post for me. If you appreciated it, please share it with your friends or drop us a comment and let us know. Suggestions for new things to try also welcome! My favorites are super hoppy, high ABV stouts and IPAs, but I like just about anything. What's your favorite?
---
S.K. Balk lives in the frozen wasteland of Northern Michigan. She is the author of the dystopian medical sci-fi THE BLOOD OF NERYS (also available in print).